Outreach
A HEART FOR THE CITY
Second City Church is located in midtown Harrisburg. We're within a block of the Broad Street Market and Midtown Scholar Bookstore, three blocks from the Susquehanna River and less than a mile from the Pennsylvania State Capitol Building. People from many social, political, racial and economic backgrounds cross paths in this neighborhood. Our presence in midtown has given us an understanding of the promises of city life, as well as some of the challenges our city faces.
We have a deep commitment to God's view of cities as places where people live in community—experiencing life together, learning from one another and treating each other with kindness and respect. We've partnered with some local organizations whose work aligns with our desires for our city. You can read more about these organizations below.
Logos Academy Harrisburg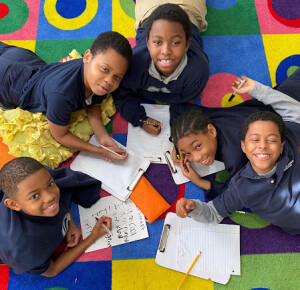 Logos Academy Harrisburg is an independent Christ-centered school offering a rich education of mind and soul to the children of Harrisburg, regardless of faith commitment or financial means.
Logos Academy holds a special place in our hearts. The school was started by former and current Second City Church members, who had a vision to create a classical Christian school in the city of Harrisburg. The school opened in 2016, under the name New City School, with nine pre-K students. In 2018 it formally affiliated with Logos Academy in York. The school continues to grow, bringing new life and renovations to areas of our building that were unused for decades.
Second City Church is glad to contribute to Logos by supplying classroom space, utilities and prayer.
Find out more at https://logoshbg.org.
Benevolence Team
In Matthew chapter 25, Jesus said "whatever you did for one of the least of these brothers and sisters of mine, you did for me." In the Bible, Jesus calls us repeatedly to serve the poor and downtrodden. This is the mission of Second City's Benevolence Team. This group works with those in need within our church body and in the larger Harrisburg community to meet various basic needs.
Paxton Ministries
Paxton Ministries provides affordable housing and support services for adults who may be challenged with poverty, mental illness or intellectual disability. Find out more at https://paxtonmin.org/.
Bridge of Hope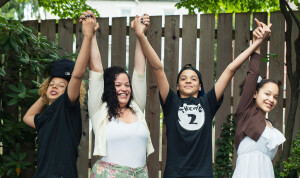 Demonstrating Christ's love, Bridge of Hope equips local faith communities to neighbor a single parent and children as they exit homelessness. A team of caring, involved members from Second City are working with a family in Harrisburg. It our desire to share Christ's love with this family and aid them as they seek stability. Find out more at https://bridgeofhopeinc.org/.
Bethesda Mission
This world is broken, and it can be a difficult place to live. Hard circumstances sometimes devastate people's lives. Second City supports the work of Bethesda as it supports people seeking God's help in making a fresh start. Find out more at https://www.bethesdamission.org/.
A HEART FOR THE WORLD
Second City Church has partnered with global missions as well as local ones. Below is a list of the organizations we currently support, along with brief descriptions of their work.
Medical Missions in the Middle East
A family with Second City connections works in this prenatal ministry for expectant Syrian mothers, dental services and home visits for medical treatment. Find out more at www.pioneers.org.
Jason Bryce
Missionary Jason Bryce is serving a 2-year term as Adventure Program Coordinator at Hacienda El Refugio in Ecuador. He is leading an intern discipleship program and guiding backcountry spiritual excursions to facilitate and encourage deeper relationships with Christ. Find out more at https://www.onecollective.org/.
The Philippine Ministry
Missionaries Conrad (Jr) and Violy Tolosa lead discipleship, theological education and community outreach throughout the Philippines. Second City Church is currently supporting a local Bible study center and sponsoring a community outreach program in a Philippines neighborhood.
Aaliyah and Beth Amani Ministry
Aaliyah and the Beth Amani Ministry provide a safe house that disciples female Christians who have converted from Islam. The giving of Second City Church helps keep the house and compound guarded in a potentially hostile setting.
Reformed University Fellowship

(RUF)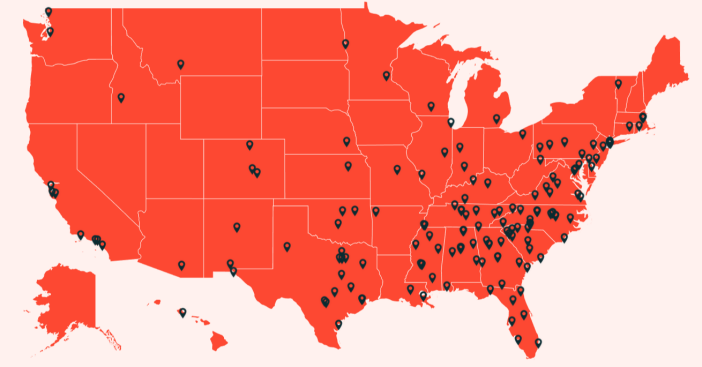 Reformed University Fellowship is the Presbyterian Church in America's mission to college campuses. In south central Pennsylvania RUF has ministers working at Millersville University and Penn State. The map shows locations of RUF in the United States. Learn more about RUF at https://ruf.org/.